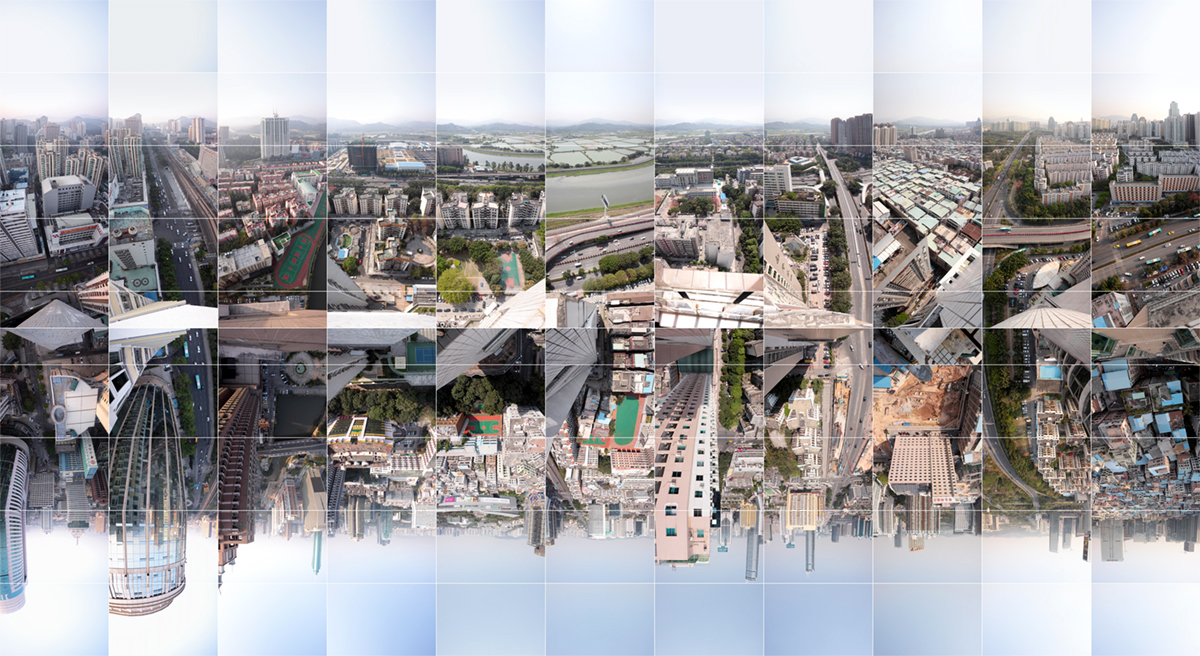 Shenzhen –Timespace – following the Hong Kong border on 04-03-2013
left to right– east to west – 7.59 – 8.36 – 9.47 - 11.39 – 12.08 – 12.49 – 13.38 – 14.24 – 15.03 – 16.06 – 18.37
distance: 6.5 km

size: 97 x 178 cm
material: ultrachrome print, laminated on dibond


China - Timespaces - is a series on the experience of time and space in China's largest cities.

Each work shows a collection of photographs which have been taken on a particular day while following a predetermined line on the map. Every kilometer Van Buuren has entered a rooftop and photographed the landscape in the opposing directions perpendicular to the line traveled. The photographs have been placed such that their relative positions correspond with the relative positions of the locations.

Looking at the photographs from the left to the right you can trace the journey Van Buuren made that day. At the same time you can experience the passing of time as the light changes from dawn to dusk.

The projects were carried out between 2012 and 2014 in: Beijing, Shenzhen, Guangzhou, Wuhan, Shanghai, Chongqing, Xi'an and Hong Kong.
Soon there will be an update on the latest projects in Hong Kong.